WINE WITH STYLE & LEGACY
A vision to craft world class sparkling wine led Ed Carr to Tasmania. The cool climate, pristine environments and ancient soils are perfect for crafting world class sparkling wine.
OUR HISTORY
1988, ED CARR EMBARKED ON A JOURNEY
He was dedicated to craft exceptional Australian sparkling wine, equal to the world's best. And by 1995, House of Arras was founded - the name 'Arras' means 'rich tapestry'. Today, House of Arras is Australia's most awarded sparkling wine brand with an unparalleled reputation.
OUR WINEMAKER
MEET THE PIONEER AND WINEMAKER, ED CARR
Ed Carr's relentless pursuit for excellence, passion, skill and determination has made him responsible for putting Australian sparkling wine on the global wine map. Ed was awarded a Lifetime Achievement Award at the Champagne & Sparkling Wine Championships 2018 for his contribution to the development and success of the sparkling wine industry. He was the only non-champenois winemaker to receive the award, a testament to the world-class credentials of House of Arras wines.

Arras is made by a quietly spoken genius, Ed Carr, whose name should be known around the world. He is, by some considerable distance, Australia's greatest sparkling winemaker
JAMES HALLIDAY
OUR WINEMAKING
CRAFTED WITH TRADITIONNELLE TECHNIQUES
House of Arras has been crafted using the traditional French technique 'Méthode Traditionnelle'. The wine is fermented, matured for a minimum of two years and disgorged in the bottle it is presented in. A highly specialised process and requires considerable expertise.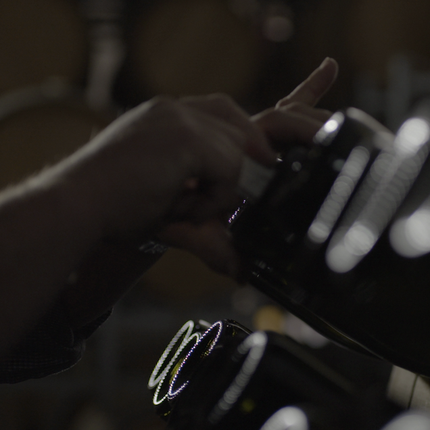 Time in Tirage
When a sparkling wine is crafted with a specific degree of balance, finesse and vibrancy, time on tirage adds complexity to these sparkling wines. House of Arras wines undergo a unique tirage program which rivals those of the old world.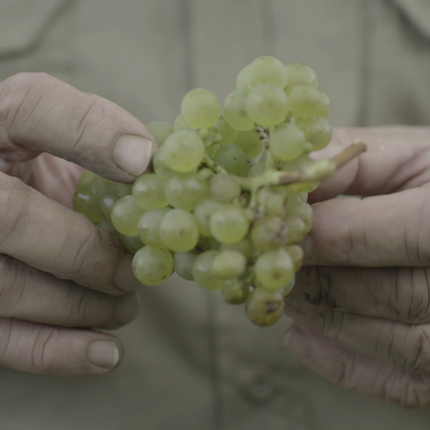 Clone Selection
The very best parcels of traditional sparkling varieties are selected - Tasmanian Chardonnay, Pinot Meunier and Pinot Noir.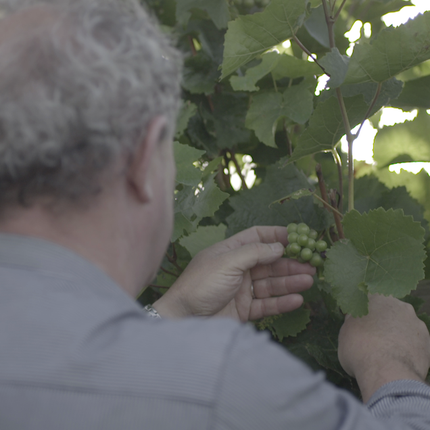 Vineyard Selection
Fruit sourced from six pristine regions of Tasmania with varying terroir from inland, to coastal, and warm/dry to cool/wet. Each block within the vineyard is managed specifically to create a specific style.
OUR HOME
THE ANCIENT SOILS AND COLD CLIMATE OF TASMANIA
For more than a decade, the House of Arras team has identified and developed the ideal vineyard sites for world-class sparkling wine. This journey has led the House of Arras to call the ancient soils and cold climate of Tasmania home. Its climate is significantly cooler than the mainland, with long summer daylight and maritime influences, which are ideal conditions for long, slow and consistent fruit development.
OUR REGIONS
CRAFTED FROM A TAPESTRY OF PRISTINE SITES
Vineyards from six regions are selected specifically to support each of the wine styles. The rich tapestry of vineyard selection provides options and diversity with blending between regions and vineyards.

1. Tamar Valley

2. Pipers River & Northeast

3. Coal River Valley

4. East Coast

5. Huon Valley

6. Derwent Valley

7. Devonport & Northwest

North
TAMAR VALLEY
Pinot & Chardonnay sourcing
Warmer and wetter than some other regions.
North
PIPERS RIVER
One of the most important regions for House of Arras
Coolest sub region (despite being close to Tamar), has the highest rainfall.
East, South East
COAL RIVER
All varieties and styles, provides softness and perfume
Moderate temperatures, low rainfall.

East
EAST COAST
Robust, masculine and depth of flavour
Warm and dry, minimal temperature variations, relatively high humidity.

South (most southerly)
HUON VALLEY
Top sparkling grapes
Cool climate.

South East (inland)
DERWENT VALLEY
Varying terroir, thus divided in to two sub regions
Upper, incredible quality, greatest elegance, finesse and complexity, cold nights, driest region. Lower, richness and ripeness, warm and sheltered.
FEATURED COLLECTIONS
${ finalBottlePrice | currencyFromCents }
${ productLabel }
---
${ finalCostPerCaseOrPack | currencyFromCents }

${ caseOrPackLabel } of ${ bottlesPerCase || bottlesPerPack }
${ finalBottlePrice | currencyFromCents }
${ productLabel }
---
${ finalCostPerCaseOrPack | currencyFromCents }

${ caseOrPackLabel } of ${ bottlesPerCase || bottlesPerPack }
${ finalBottlePrice | currencyFromCents }
${ productLabel }
---
${ finalCostPerCaseOrPack | currencyFromCents }

${ caseOrPackLabel } of ${ bottlesPerCase || bottlesPerPack }
${ finalBottlePrice | currencyFromCents }
${ productLabel }
---
${ finalCostPerCaseOrPack | currencyFromCents }

${ caseOrPackLabel } of ${ bottlesPerCase || bottlesPerPack }
${ finalBottlePrice | currencyFromCents }
${ productLabel }
---
${ finalCostPerCaseOrPack | currencyFromCents }

${ caseOrPackLabel } of ${ bottlesPerCase || bottlesPerPack }
${ finalBottlePrice | currencyFromCents }
${ productLabel }
---
${ finalCostPerCaseOrPack | currencyFromCents }

${ caseOrPackLabel } of ${ bottlesPerCase || bottlesPerPack }